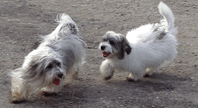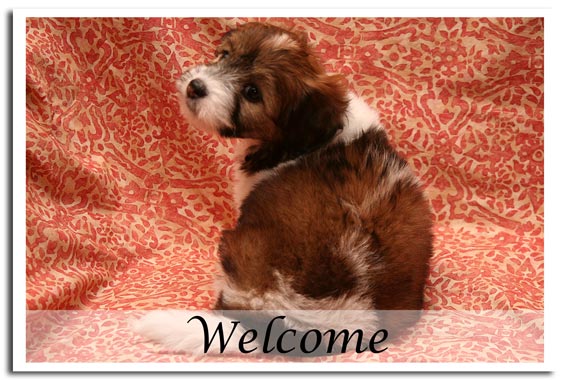 Purebred Malagasy Coton de Tulear
We are Jim and Carol Crumly, honored caretakers of our five Cotons de Tulear and general overseers of the adventure that is Blue Mountain Cotons. We raise sweet-natured and beautiful puppies here in our Idaho home. They are from excellent lines, 100% Malagasy, and worthy of their famous title, "The Royal Dog of Madagascar".
The "we" includes our four daughters and two sons-in-law who cheerfully help us as college and career schedules permit. Our enlarged support network includes many friends and neighbors who join us in our dog and puppy care. Finally, the "I" is me, Carol — this project is largely mine. I've transitioned from years of nurturing children to nurturing dogs and puppies. It's exhilarating and fun; I love everything about it.
Our ten weeks with the puppies cover a large portion of the most receptive learning period of their lives. I socialize them deliberately and widely and I give them a strong start on early respect and manners. You can read more about our routines on the "About Us" page.
We are members of the Coton de Tulear Club of America, the CTCA, and we're proud of both the Malagasy heritage of our Cotons and the enforced Code of Ethics we support. I typically answer phone calls and email correspondence the day I receive them and I'm thrilled to discuss the breed or answer any questions I can.
And be sure to check our "Puppy Blog" for updates on our current litters.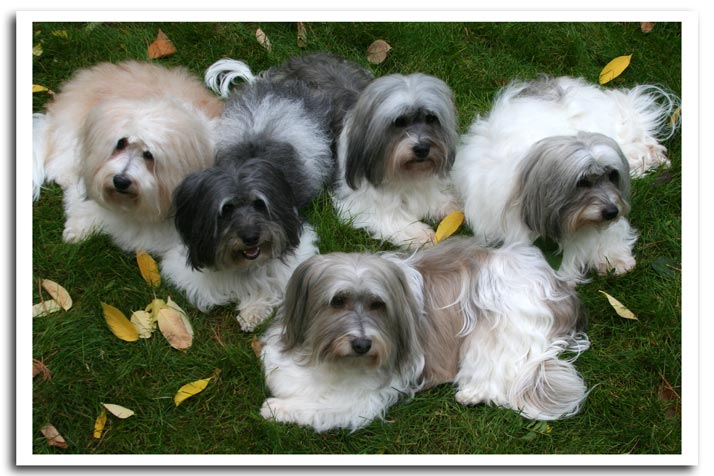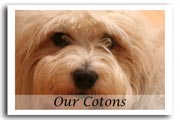 Our Cotons offers information on our five adult dogs. There are photographs from youth to adulthood, showing them as they appear in day-to-day life — and that can mean a bit tousled, as Clancy looks in the photo here. This editing choice is intentional; puppy life is a sweet but fleeting stage, and we live with the adult dog for many years.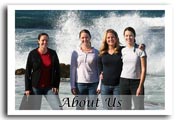 About Us is an introduction to our family and our journey into the world of puppies. I've described our philosophy and outlined aspects of our puppy care. A page is devoted to Jacob and Josh, our very faithful and enthusiastic neighbors who bring an endless stream of young people to our home when puppies are here.
Puppies notes current or upcoming litters along with recent pictures of these litters' parents. We've collected some of our favorite photographs we've taken while raising puppies over the years, so these are all puppies between their births and around ten weeks old. We post weekly photographs and outline events in the puppies' lives. We aim for completion by early bedtime for East Coast children on a Sunday night; we have a loyal following in this age group!
Past Litters It's quite a list, but every puppy we've had the privilege of raising has a portrait here. We remember each one fondly, and we're grateful for the many wonderful owners who have given them loving homes.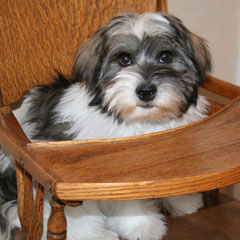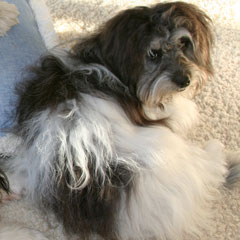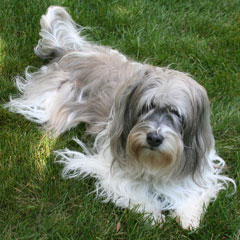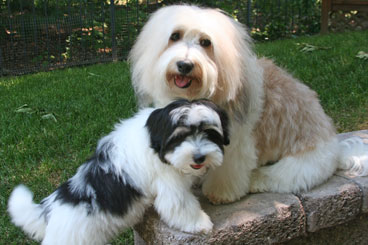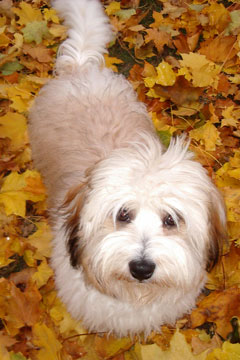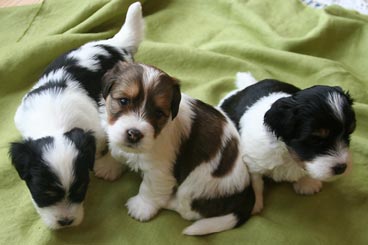 Dogs laugh, but they laugh with their tails.
~ Max Eastman