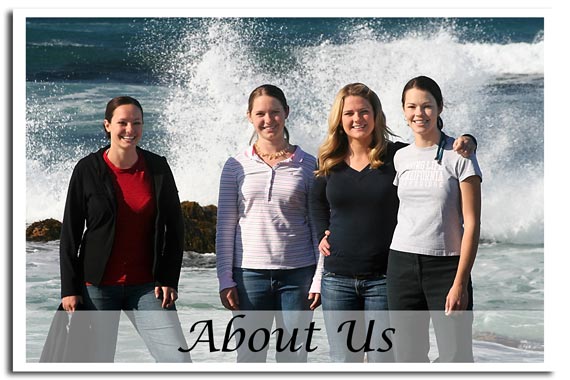 The Accidental Dog Breeder
I never intended to become a dog breeder. When Ellie joined us as a family pet we were thrilled that everything supposedly true of the breed was true of her. She could snuggle for hours or enjoy a good hike along our river's greenbelt. She didn't shed and we didn't have allergic reactions to her. She smelled more like a baby than a dog. Ellie was beautiful, friendly, calm, funny and intelligent.
We considered having a single litter and had Ellie health-tested according to the CTCA's strict standards. Raising those first puppies, I was hooked. I saw how eager to please and intelligent they were. I realized the impact we could have on their young lives as well as on their waiting families. And they were so lovable! The experience launched my fascination with the first year of puppy development and particularly with the breeder's early weeks. In the litters that followed I refined my care-taking skills until I established the protocol I follow today.
I condition for attentiveness and respect — that's the heart of what I do. I gesture to, handle and speak with the puppies in a way that captures their attention and inspires their trust. Then I lovingly shape them toward respectful behavior, or good manners. A puppy in our home learns to:
sit before eating his meal,
follow on leash with a no-pull harness,
ride quietly in the car in a crate,
reliably use a "piddle pad" for housetraining,
sleep quietly through a seven-hour night in his own crate.
He'll know verbal or hand cues for "sit," "follow," "leave it" and "settle" — for lying on his side until released, a great grooming and calming position. He will race to us at the word "come."
Beyond conditioning is lively socialization. We have faithful children and teenage helpers in the neighborhood who visit and I'm always recruiting new crawling babies and toddlers. After the puppies' first vaccinations at six weeks, I take them out for short greeting adventures. How grateful I am for the guys in a local hardware store who hold and cuddle every puppy, week after week when I visit, making sure none experiences the common fear of men.
We use a front carrier, a wagon, a stroller and a shopping cart. Along with visitors in our home, the puppies meet my goal of getting to know one hundred new friends between their six-week and ten-week birthdays. And there's more: thunder, motorcycles, fire engines, kids with odd sports paraphernalia — my list is long, but not hard to achieve as I draw the puppies into our daily lives. I balance safety — they aren't fully vaccinated, after all — with their absolute need to feel confident in the world.
That's it: affection and love, shaping behavior, and enlarging the puppies' world gradually. I love the journey, from birth to the moment I hand my puppies off to their new families.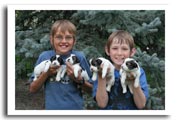 Jacob and Josh. These young neighbors have been our faithful assistants for years. They've become competent puppy handlers! They and their friends stop by often in the summer and after school when we have puppies.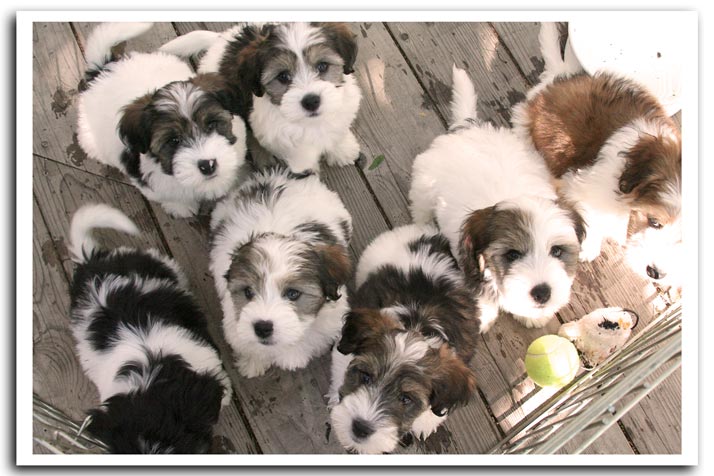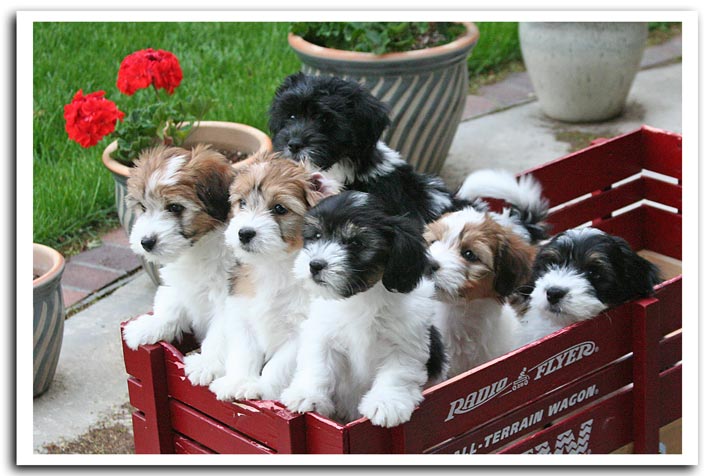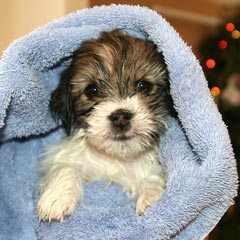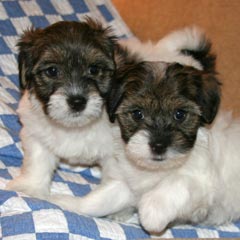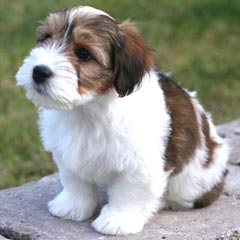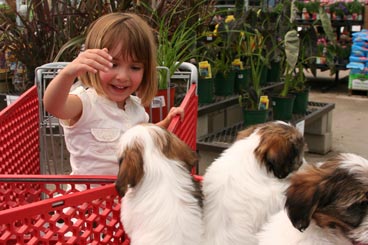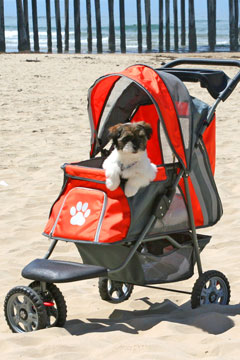 If you can look at a dog and not feel vicarious excitement and affection, you must be a cat. ~ author unknown.